Same Day Crowns in Highlands Ranch
At our Highlands Ranch dental office we do everything to stay at the forefront of technology. In that we have invested in an E4D system which is a state-of-the-art digital scanner, virtual design center, and a milling unit which designs and creates porcelian restorations. This means that we now can offer you same day porcelain crowns, veneers, inlays and onlays. In the past porcelain restorations have generally taken two full appointments to restore a single tooth, the E4D system enables us to scan your tooth, design the final restoration virtually, and create your metal-free restoration in just about an hour. This means you won't have to wear a temporary, come back for multiple appointments or be inconvenienced during the process.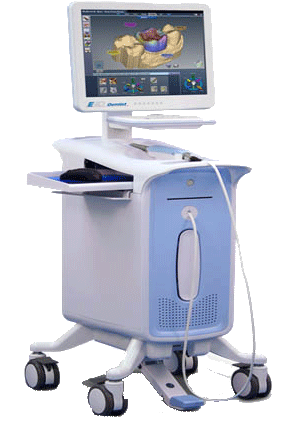 What is same day dentistry?
Traditional dentistry places crowns in two appointments. During the first appointment, the dentist prepares the tooth, takes an impression and places a temporary crown. The temporary remains in your mouth for 2-3 weeks. During that time the tooth may become sensitive, break, or the temporary may pop off. The E4D system eliminates the waiting period giving you a wonderful result in just about an hour.
Call us today to schedule an appointment