Our Office
Our Glendale office fully utilizes state of the art equipment. We have a modern sterilization system that surpasses OSHA requirements. We take digital x-rays and use intraoral cameras, greatly reducing the amount of radiation to which our patients are exposed. We do not use amalgam (mercury) fillings in our office. Our friendly and competent staff is dedicated to patient comfort and quality care. We provide the best and latest in dental technology and treatment options. We provide gentle, family-oriented dental care to the adults and children of this community. We utilize the best equipment sterilization techniques available to dentists. In addition to general dentistry and cosmetic dentistry, we work with specialists in Periodontics (gum diseases), Implant dentistry, and Endodontics (root canal treatments), as well as other specialists. Our team emphasizes comprehensive quality care and preventive dentistry. We look forward to welcoming you to our dental family. ​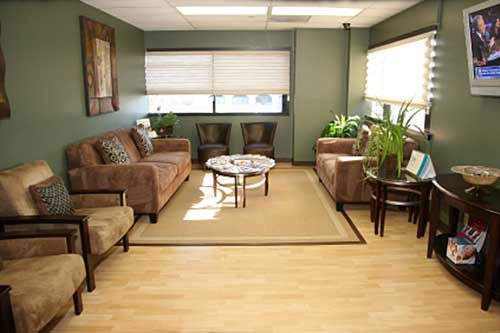 Dental Care Studios
1141 North Brand Blvd. Suite 500
Glendale, California 91202
Mon: 7 am – 3:30 pm
Tues: 8 am – 5 pm
Wed: 9 am – 6:30 pm
Thurs: 8 am – 5 pm
Fri: 7 am – 2 pm
Sat (3rd only): 9 am – 2 pm
Dental Care Studios  offers the most effective dentistry for Teens, Adults and Families looking for a dentist in Glendale and surrounding areas near Glendale, California.
Dr Jacklyn Azarian, offers the most advanced dentistry for teens and adult including;general dentistry; cosmetic dentistry, Invisalign for adults, Invisalign for teens, and more. Call:818.240.3700for a Consultation for dentistry, implants, teeth whitening or Invisalign at our Glendale, CA dentist office.