Zoom! Teeth Whitening
A great smile is an asset, Zoom! Tooth Whitening is a fast and easy way to enhance stained or dull teeth, taking years off your age and giving you confidence you never thought possible. Teeth can become discolored for a number of reasons. Everyday activities, such as drinking red wine, smoking cigarettes or even drinking coffee, can have a significant effect on the color of your teeth. Caffeine, soft drinks, red wine, tea, tobacco and antibiotics will all cause tooth discoloration. A Zoom! Tooth Whitening treatment can reverse the effects of aging and discoloration, helping you achieve a dazzling, natural smile. Our office utilizes  an in-office teeth whitening procedure as seen on the television show Extreme Makeover. The procedure for whitening is quick and painless. The first step is to isolate the teeth and protect the gums and lips. When this has been accomplished, the whitening gel is placed on the teeth. The gel is activated by a specially designed light that is directed at the teeth. The entire procedure takes just over an hour. The results are usually between 6 and 10 shades whiter. ​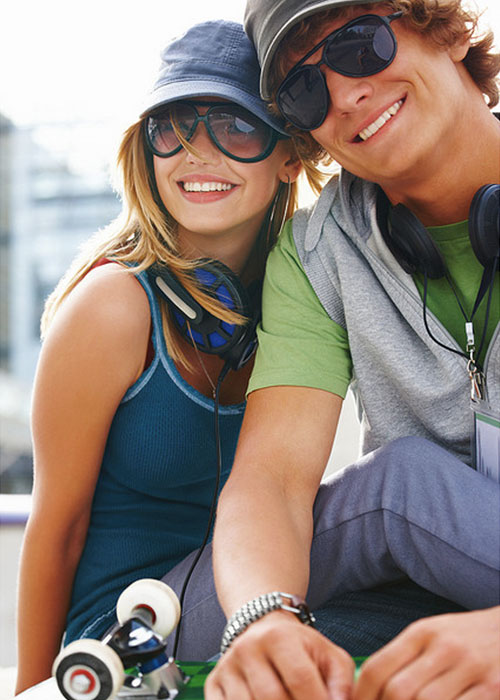 Dental Care Studios
1141 North Brand Blvd. Suite 500
Glendale, California 91202
Mon: 7 am – 3:30 pm
Tues: 8 am – 5 pm
Wed: 9 am – 6:30 pm
Thurs: 8 am – 5 pm
Fri: 7 am – 2 pm
Sat (3rd only): 9 am – 2 pm
Dental Care Studios  offers the most effective dentistry for Teens, Adults and Families looking for a dentist in Glendale and surrounding areas near Glendale, California.
Dr Jacklyn Azarian, offers the most advanced dentistry for teens and adult including;general dentistry; cosmetic dentistry, Invisalign for adults, Invisalign for teens, and more. Call:818.240.3700for a Consultation for dentistry, implants, teeth whitening or Invisalign at our Glendale, CA dentist office.